News & Events
Stay up to date
Stay up to date with our latest news and events. If you have any questions or would like advice on our assortment, do not hesitate to contact us. Do not forget to follow us on all social media platforms for more inspiring content. On every platform we can be found under @Muraraplants.
Naivasha Horticultural Fair
We are pleased to invite you all for the Naivasha Horticultural Fair on the 16th and 17th September 2022, which will be held at the Naivasha Sports Club, kindly visit our Booth 1 and 2 Road 1A. We are looking forward to seeing you there.
OPEN DAY
"The ornament of a house is the friends who frequent it." Open days are highly important for both growers and breeders. We were delighted to host two of our clients who visited our trial house to look at our established commercial varieties and our new selections on 29th July 2022. Sandpro team consisting of Deep Shah (second from left), Niraj Shah (centre), and Elly Okech (right). Molo Greens team consisting of Zabeen Khan (right), Arshad Khan (back), and Dorcas (centre) in the company of Billy Chege the Commercial manager at Murara Plants Ltd.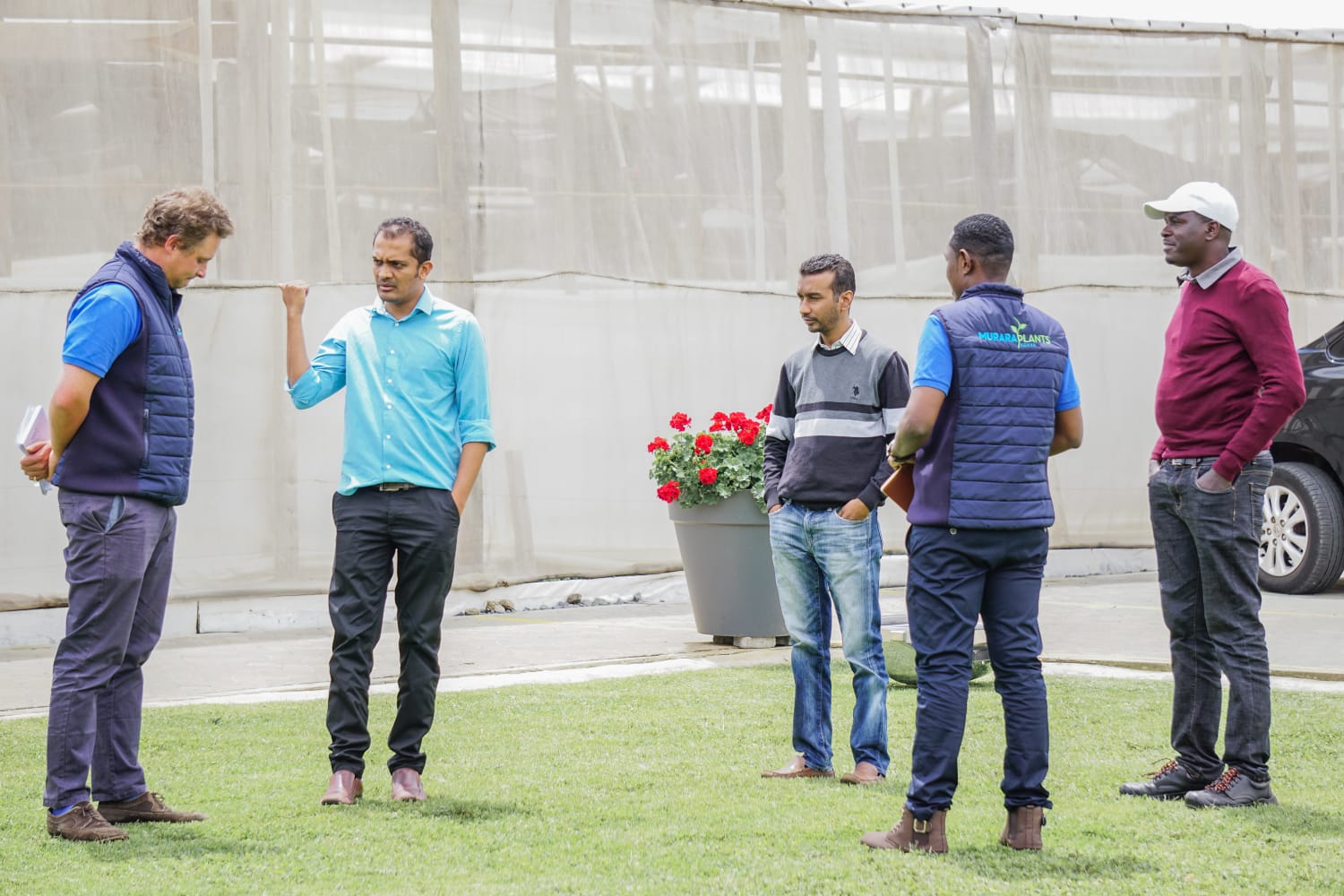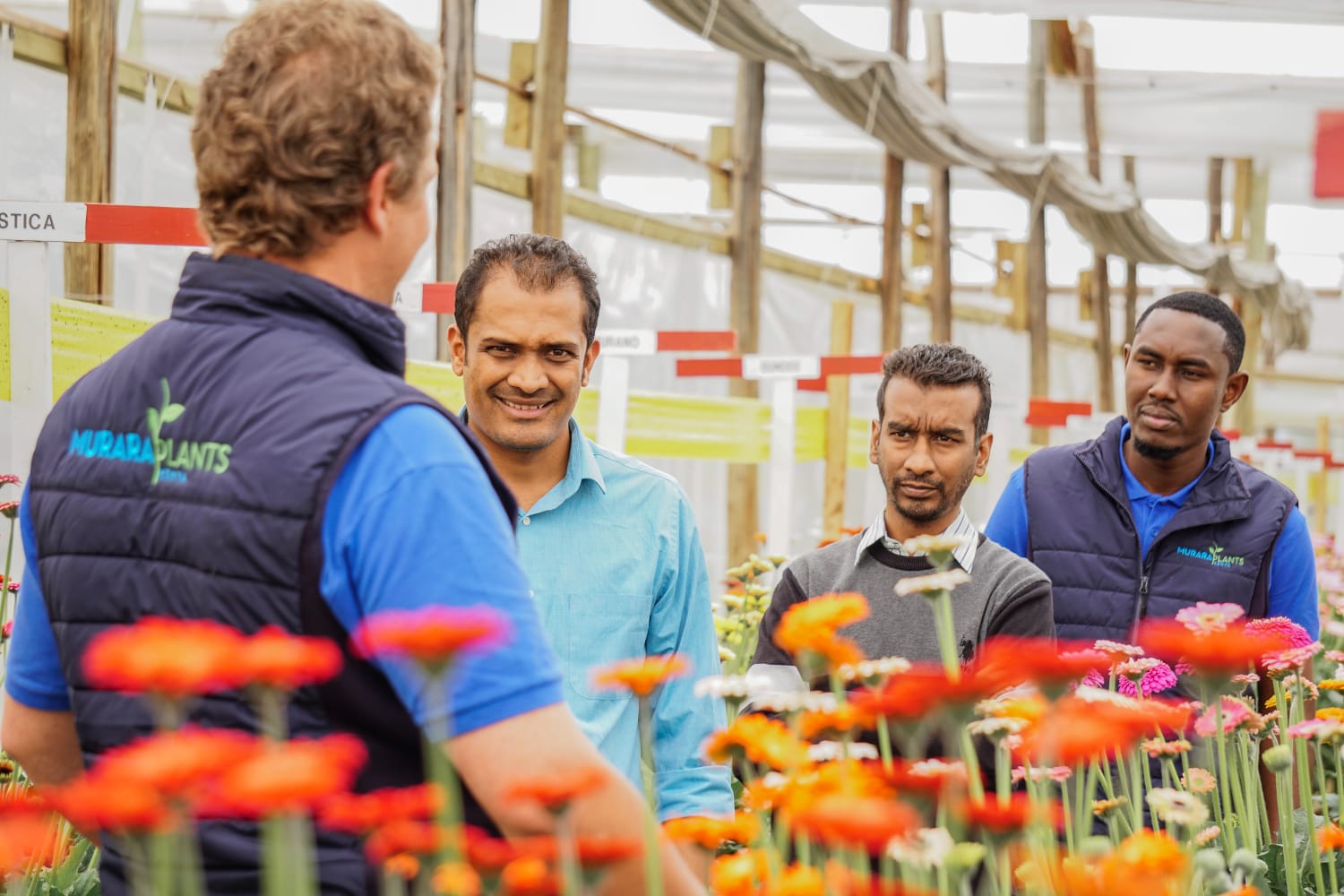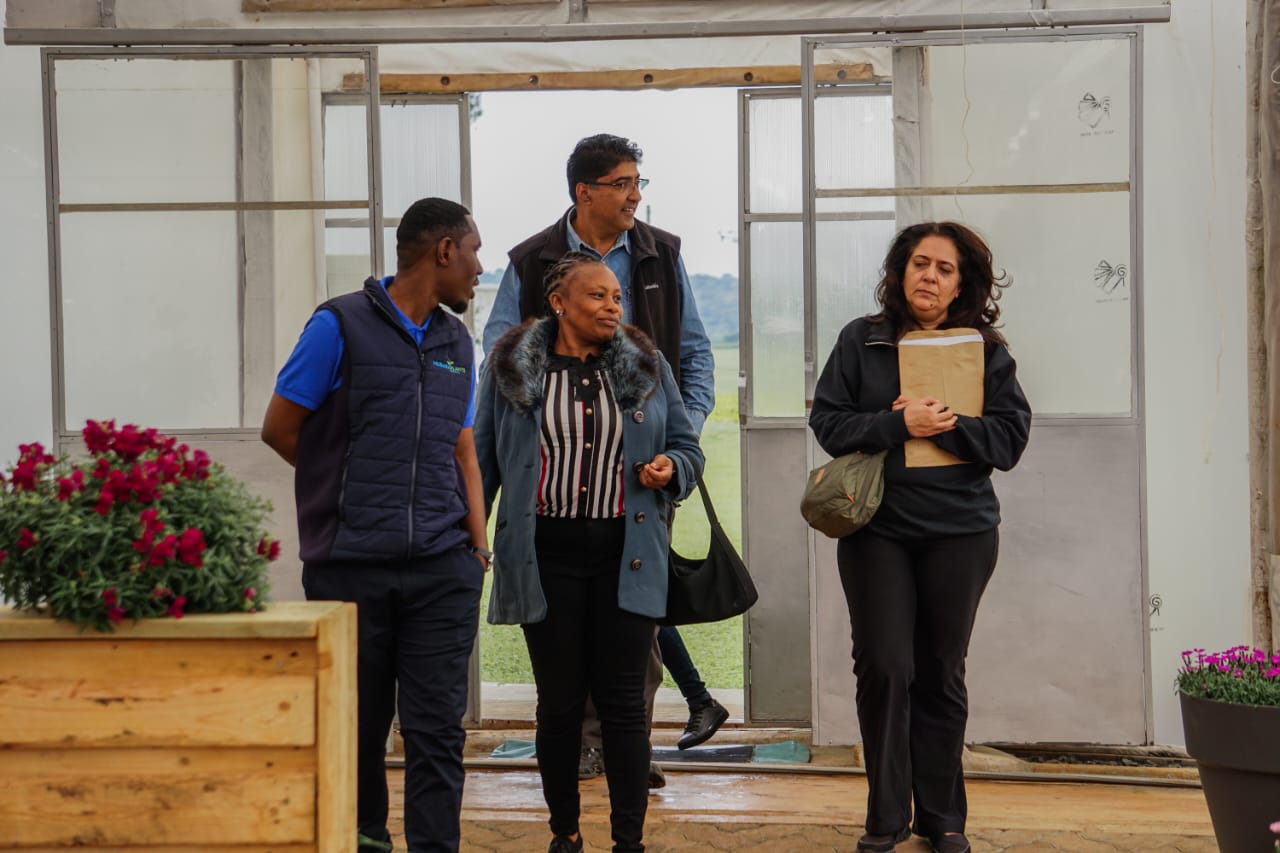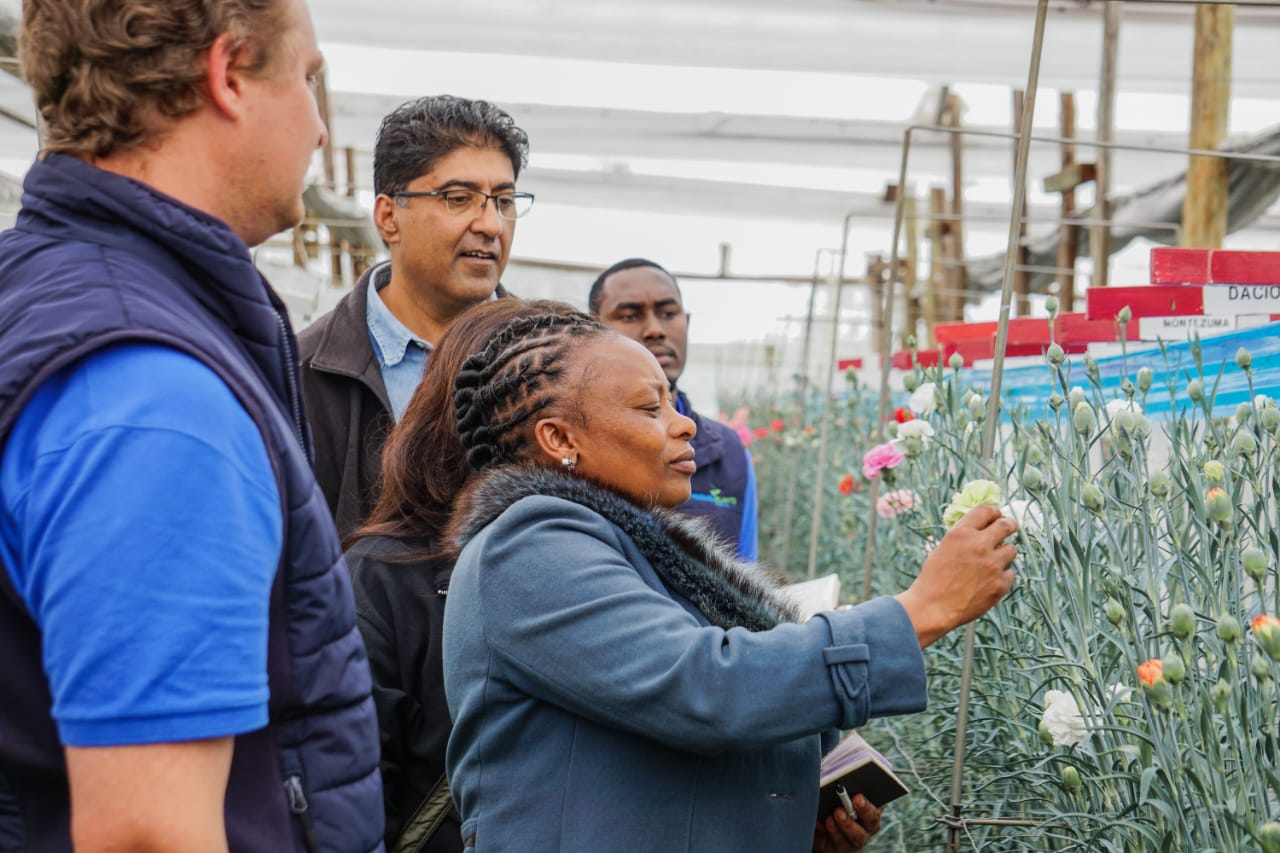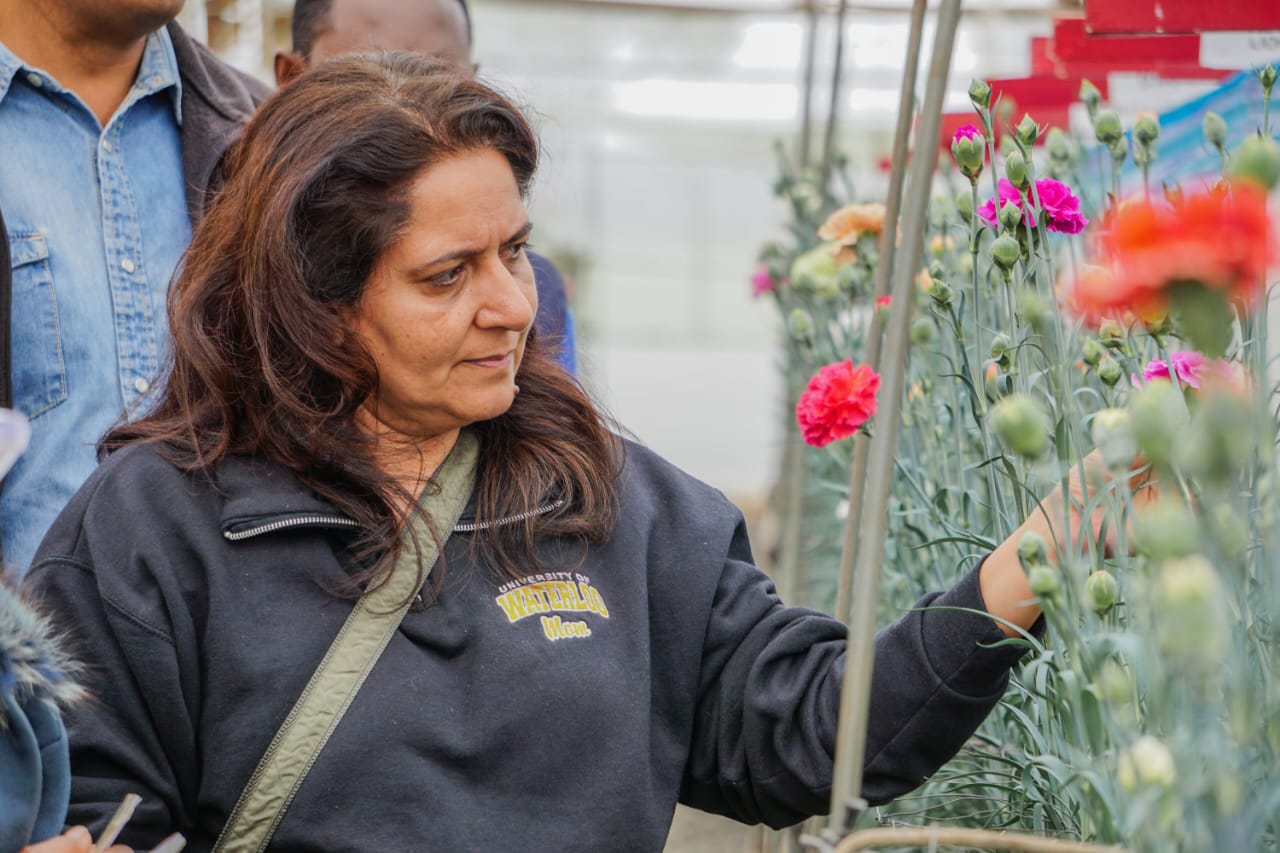 KF VISIT
Tissue Culture Plants suppliers Mr. Kishore & Mr. Jaywant from KF Bioplants from India, who visited Murara Plants in June 2022 to see the progress and development of the many different types of Tissue Culture plants supplied to Murara Plants by KF Bioplants.
We were humbled to have you visit our farm and we look forward to a long and successful business relationship together.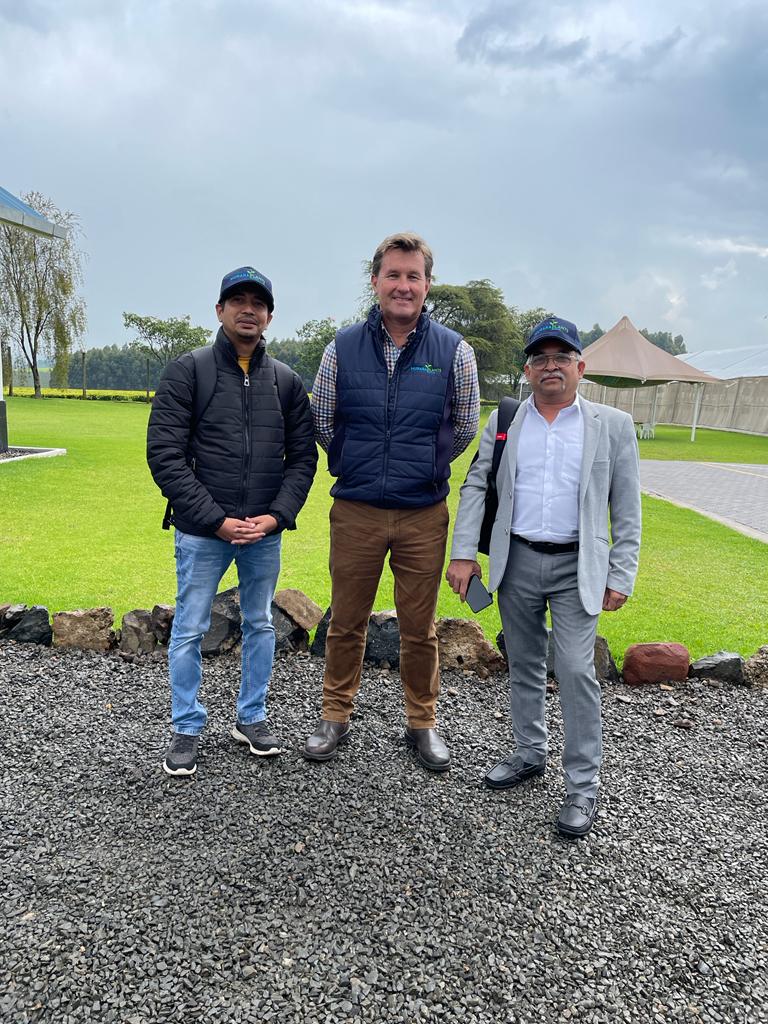 MURARA PLANTS NURSERY SCHOOL
Always give without remembering and receive without forgetting. On this day Murara team represented by our MD Mr. Eric Bouman assisted in sharing donations, which was donated by HilverdaFlorist to Murara Plants Nursery School. Various stationaries were donated such as; crayons, pens, pencils, playdough, games, calculators, coloring books and sport balls. We are grateful to HilverdaFlorist for the support and their gesture.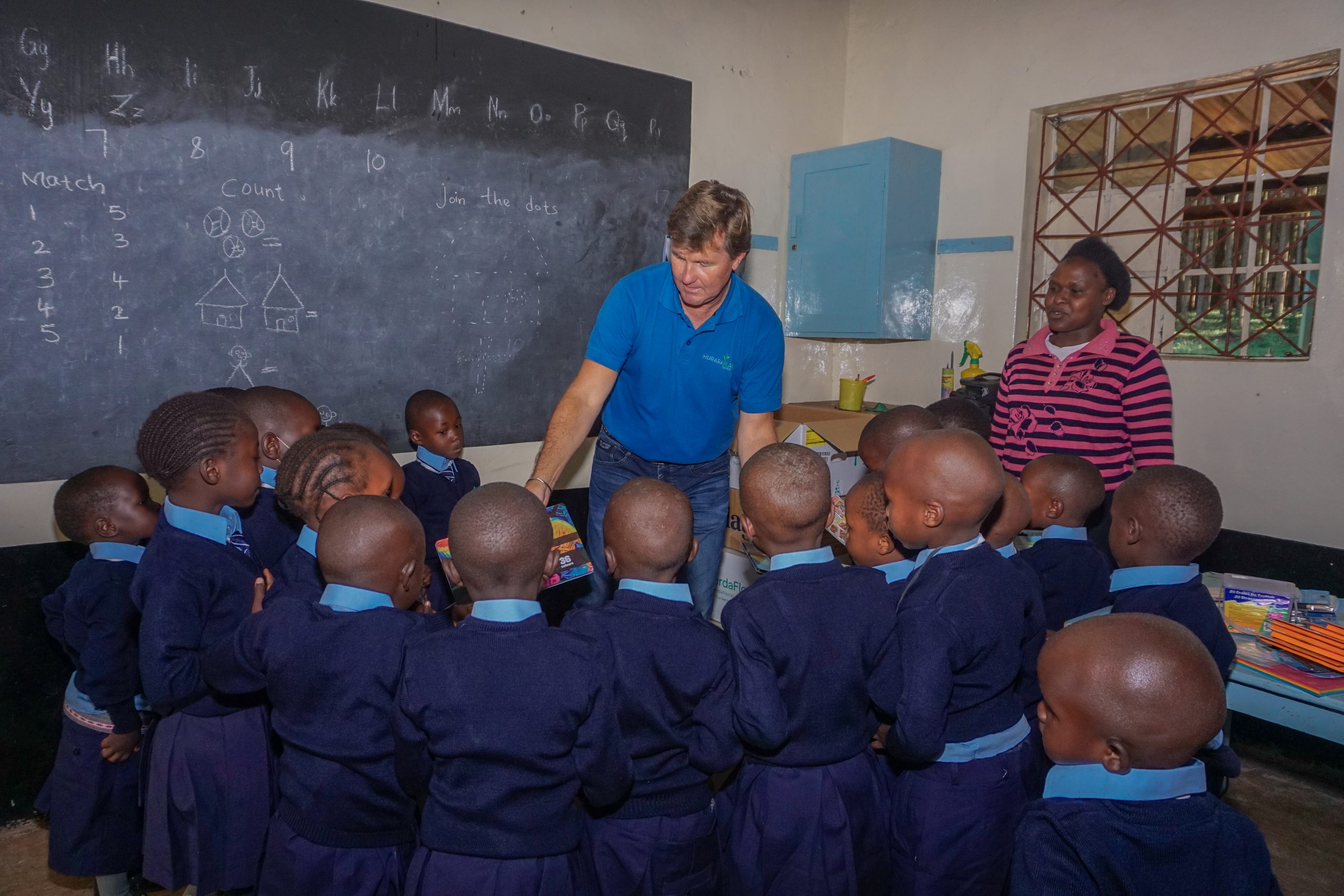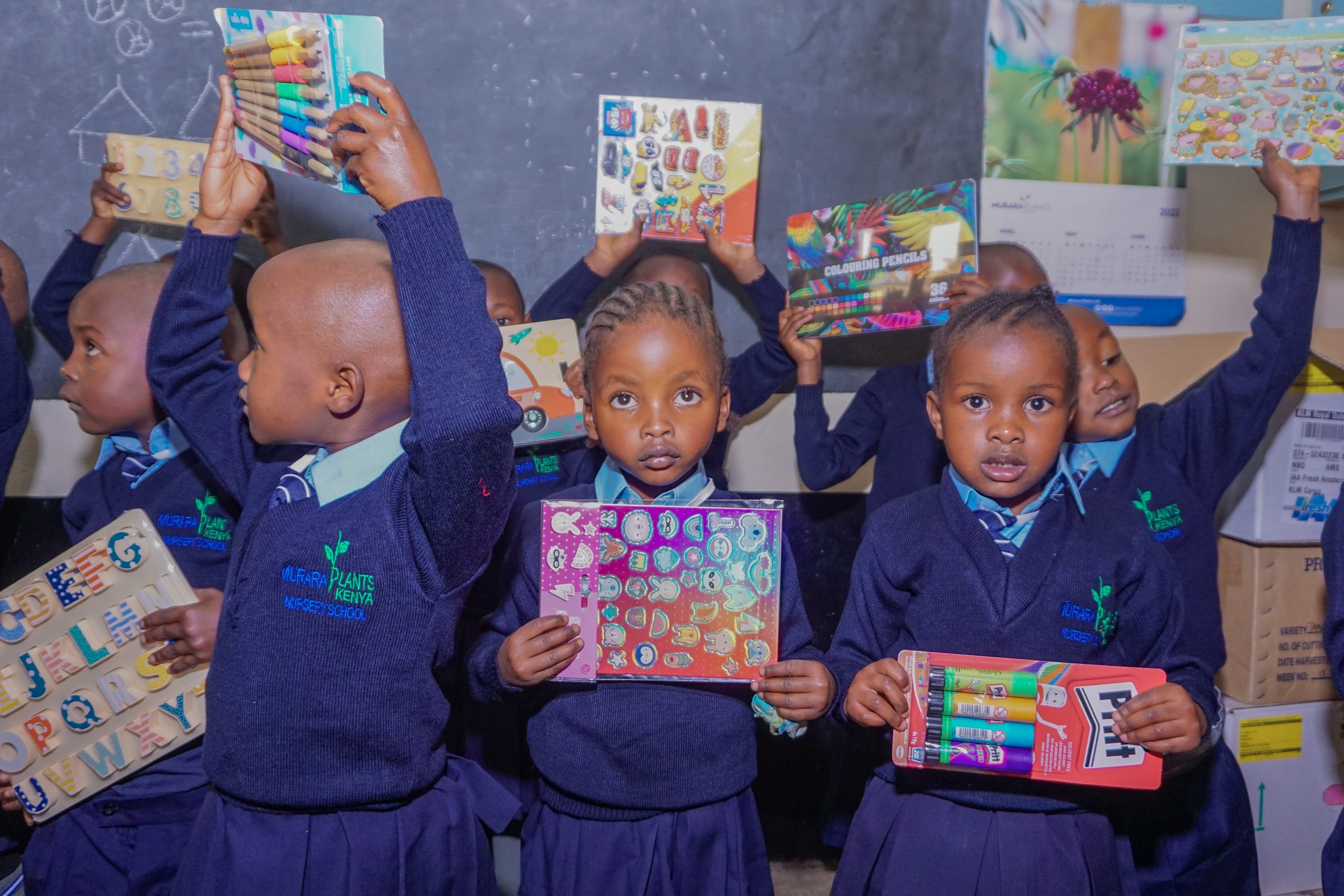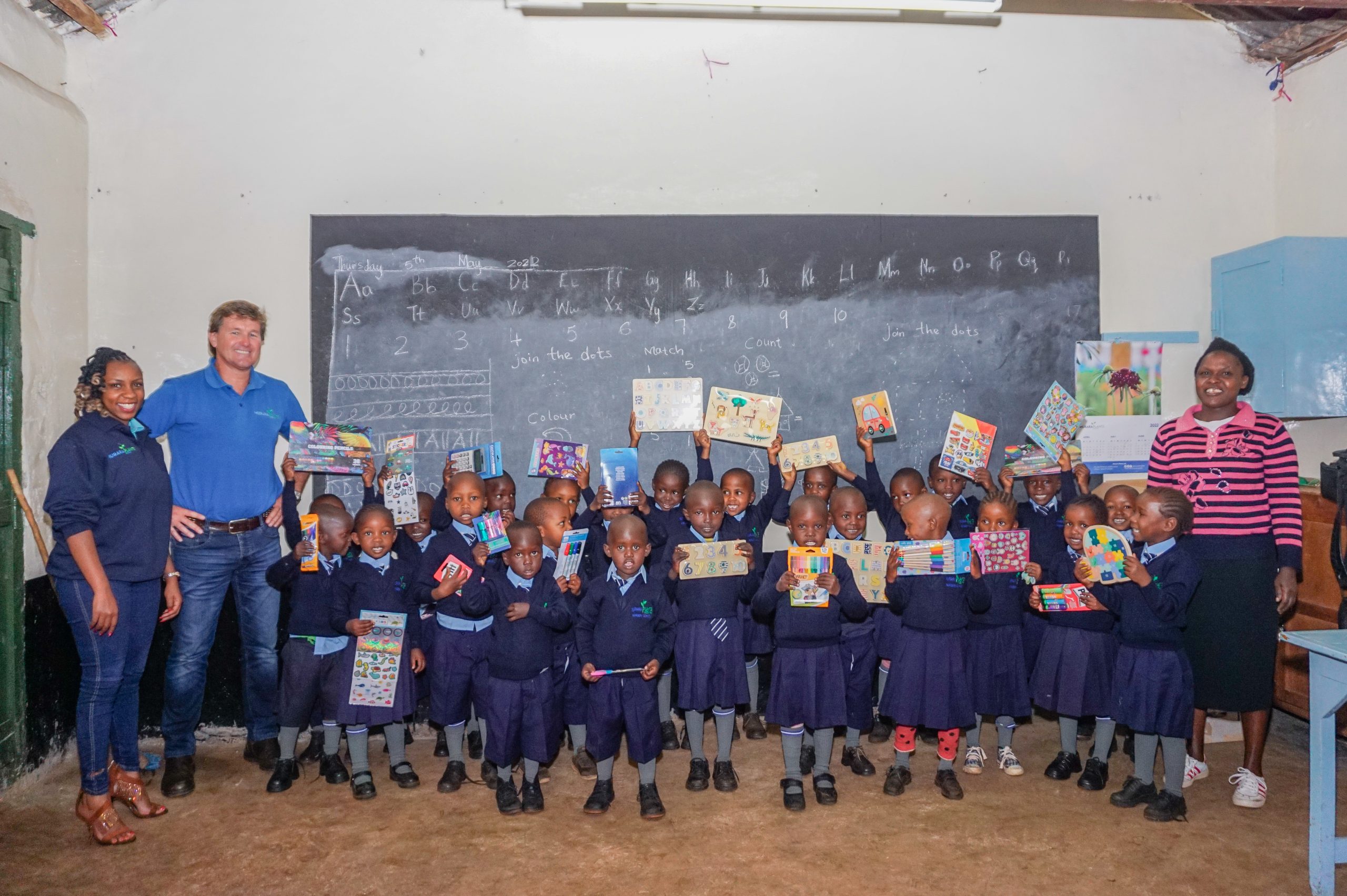 TRAINING AWARDS
"We deliver what we repeatedly strive for….. Excellence."
At Murara Plants we train each individual to improve their skills and knowledge of the job to empower and build their confidence in their abilities which improve performance and make them work more effectively and efficiently. After every training each employee receives their certificates. Here is a photo of our team from Administration, First Aiders, Scouts, Supervisors with their certificates.
We are so proud them…Bravo!!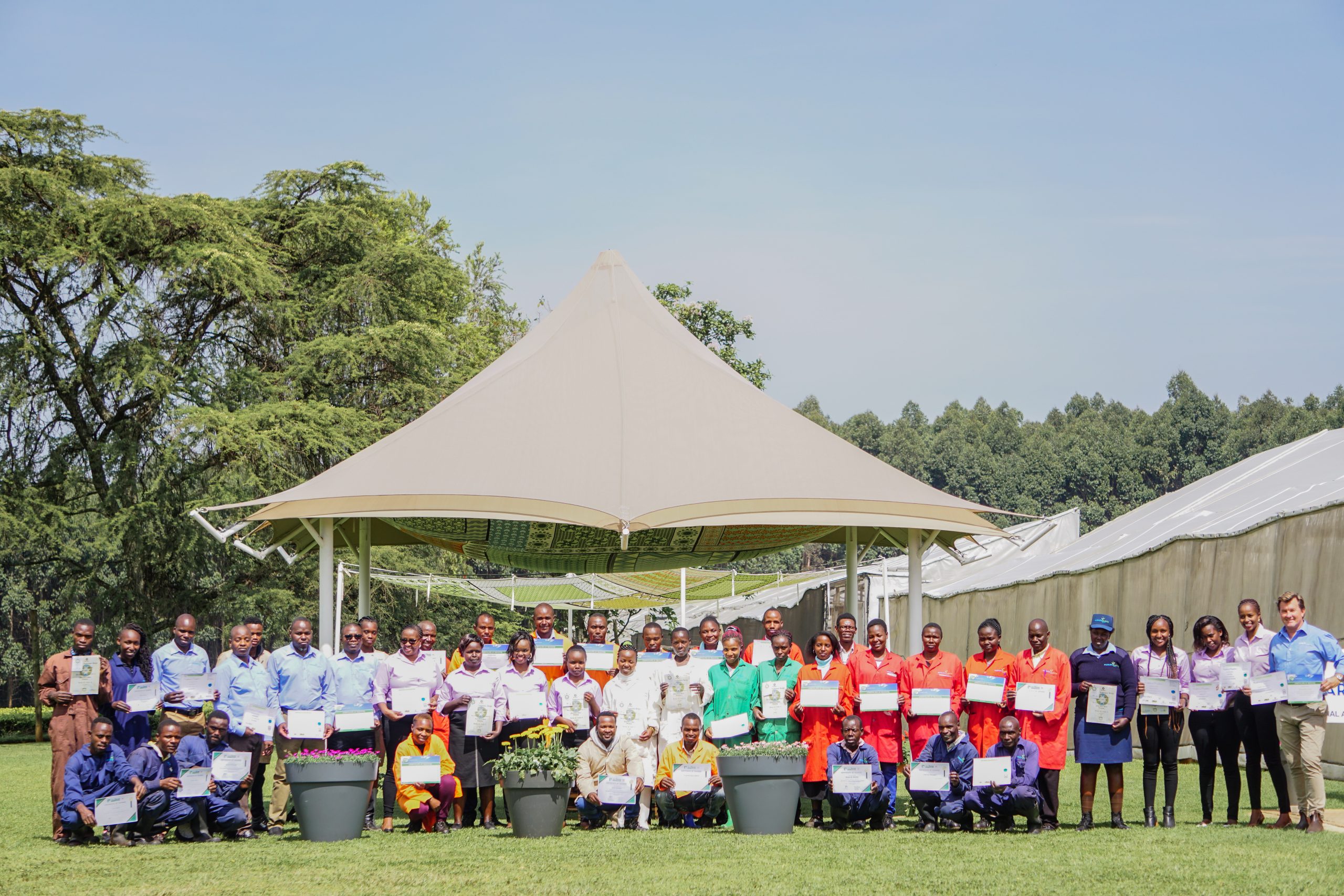 FIRST AIDERS
Murara Plants Limited ensures a competent team of First aiders who promote recovery and saves life in the workplace are trained in accordance with the Occupation Safety and Health legislation.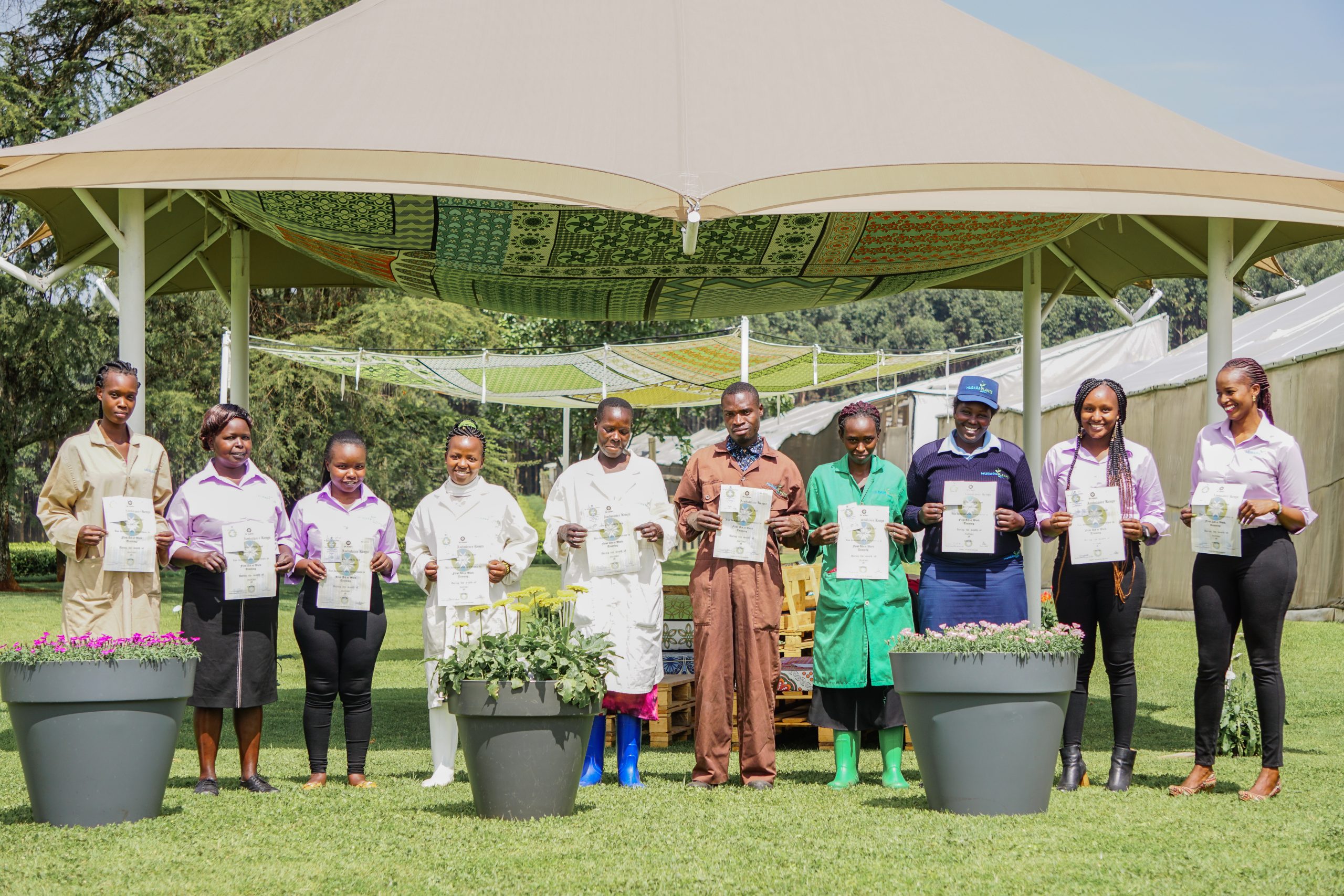 CROP NUTRITION TRAINING
Identification of crop nutrient requirement is vital for satisfactory growth and quality plants. Murara Plants Limited Scouts, Supervisors, Drip irrigators, Production Assistant together with Mr. Eric Bouman the MD, received certificates for participation in Crop Nutrition training.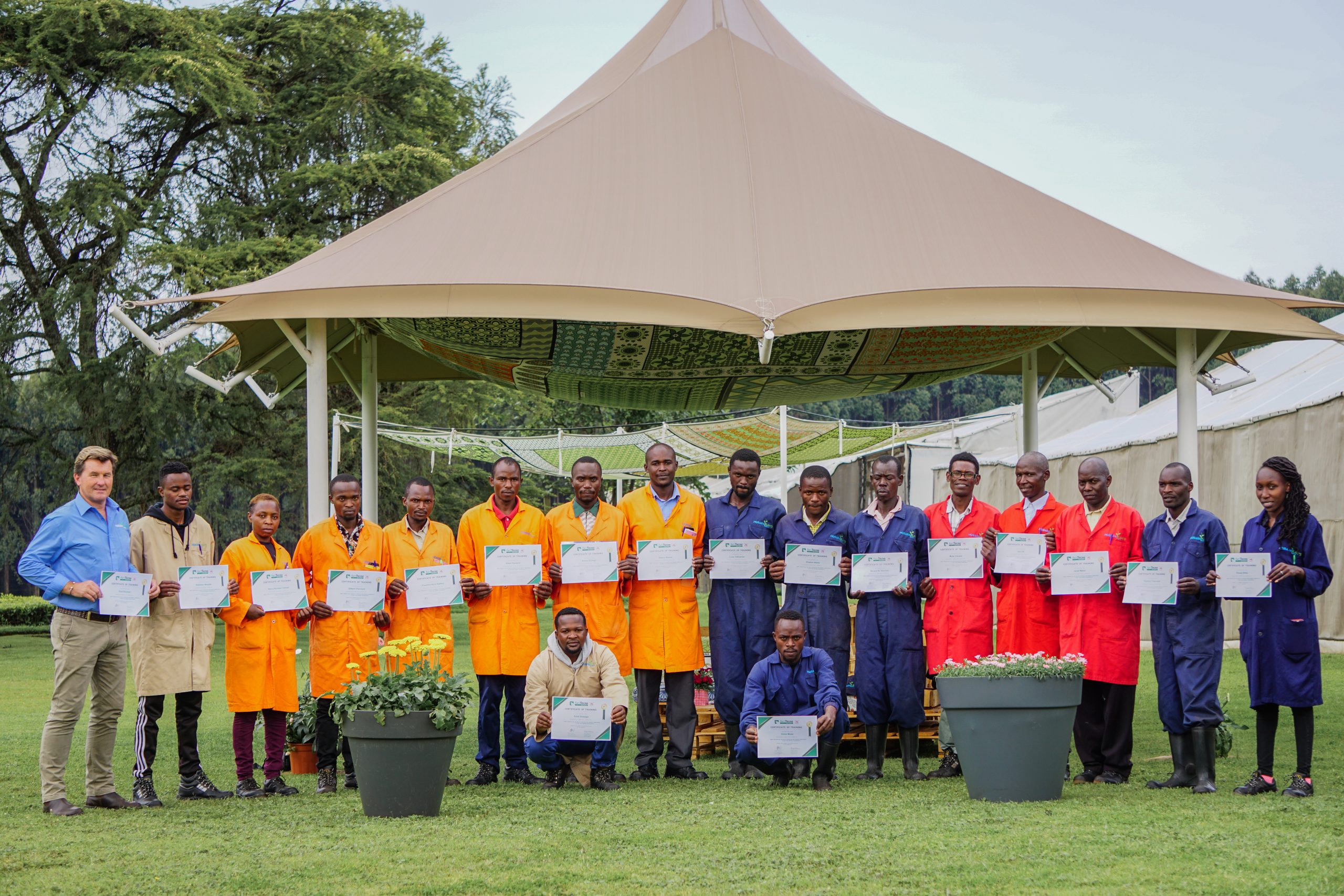 INTERGRATED PEST MANAGEMENT
Intergrated Pest Management is an effective Environmental approach to pest management in the workplace.
With the ever-increasing stringent market requirements, reduced plants protection product options and a possible maximum residue level, embracing an IPM is a rational approach leading to possibly greener production. Murara Plants Scouts and Supervisors received certificates for completion of the IPM training.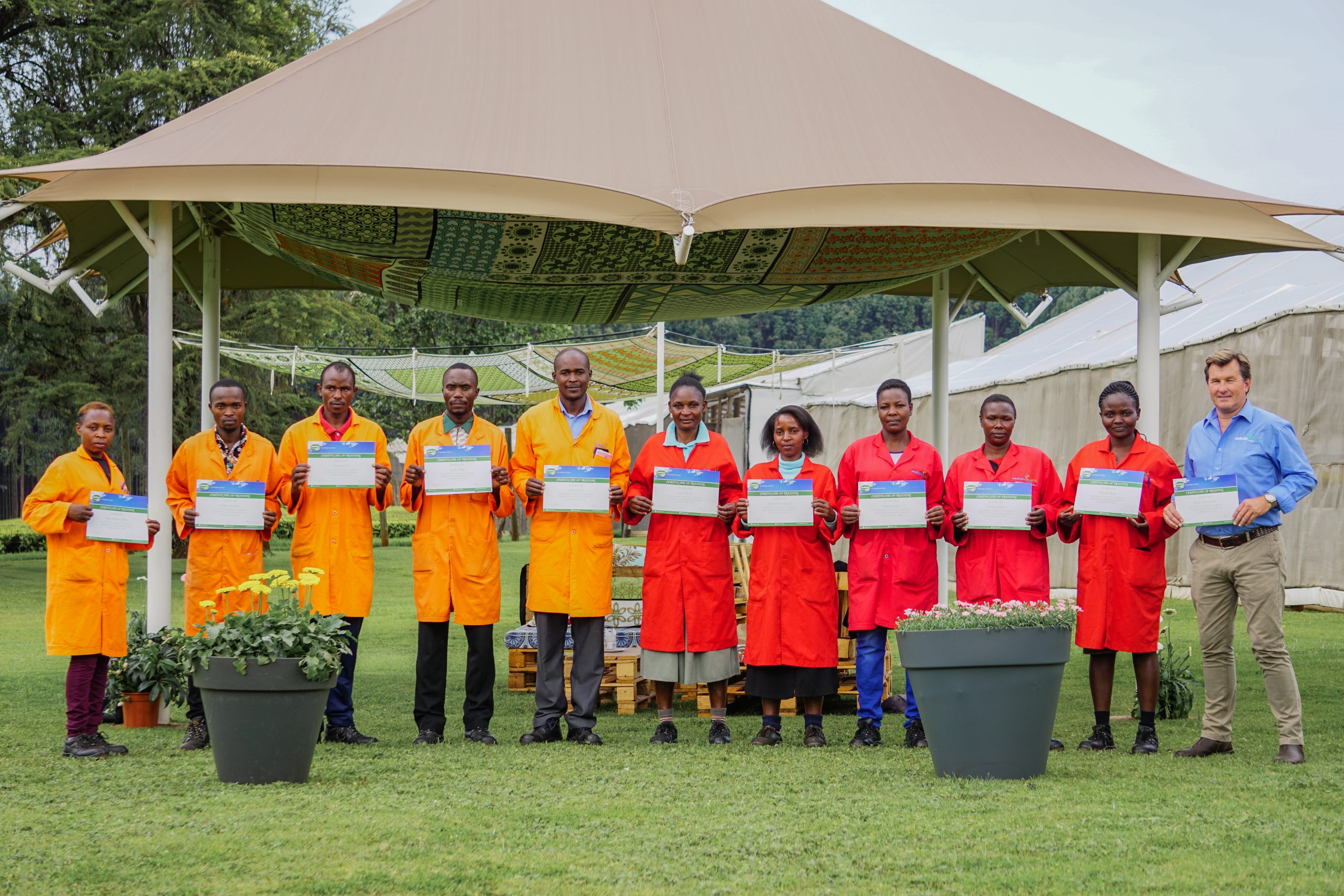 CRECHE
We are also grateful to HilverdaFlorist for their support in donating; crayons, pens, pencils, playdough, games, toys, coloring books, sports balls and uniforms to our kids at Murara Plants Creche.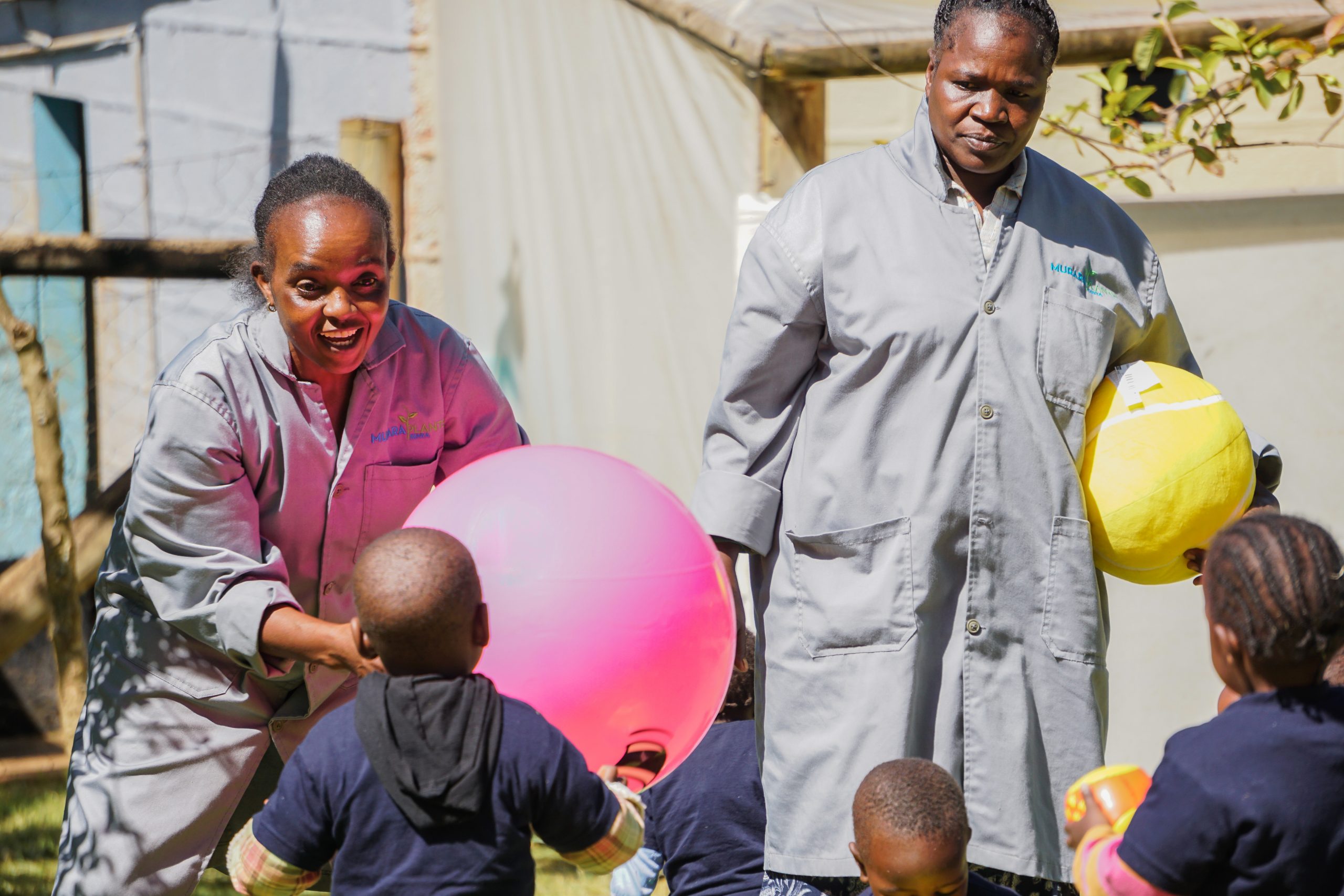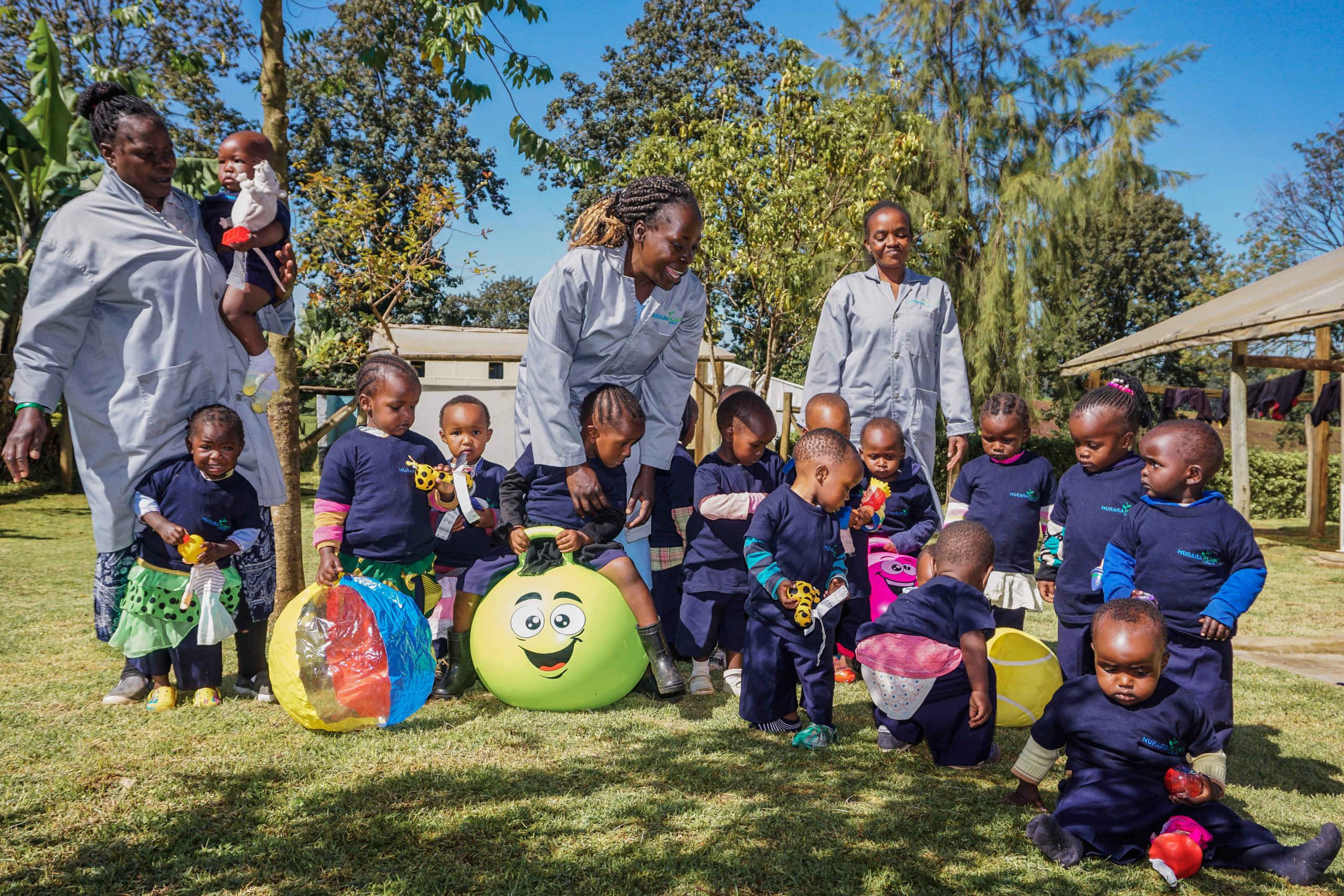 INTERNSHIP
It's not a team with the best players that win. It's the players with the best team that wins!! A Picture of our MD with MR Alexander Marijnissen a student from The University Of Applied Sciences In Amsterdam, who did his Internship in International Business Management at Murara Plants Kenya. We wish him well in his future endeavors.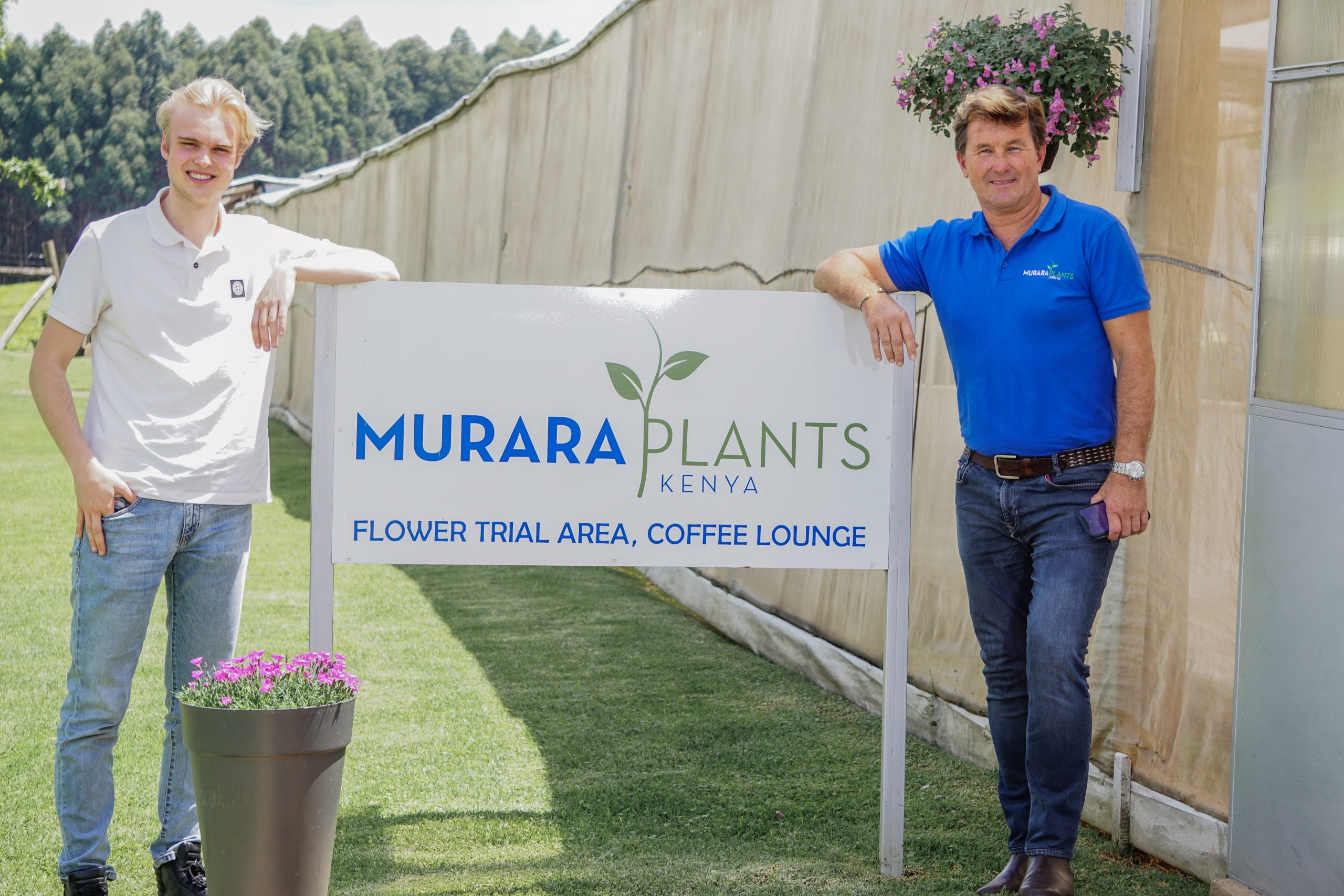 CRECHE
Our child-friendly daycare, where our kids are taken care of during working days.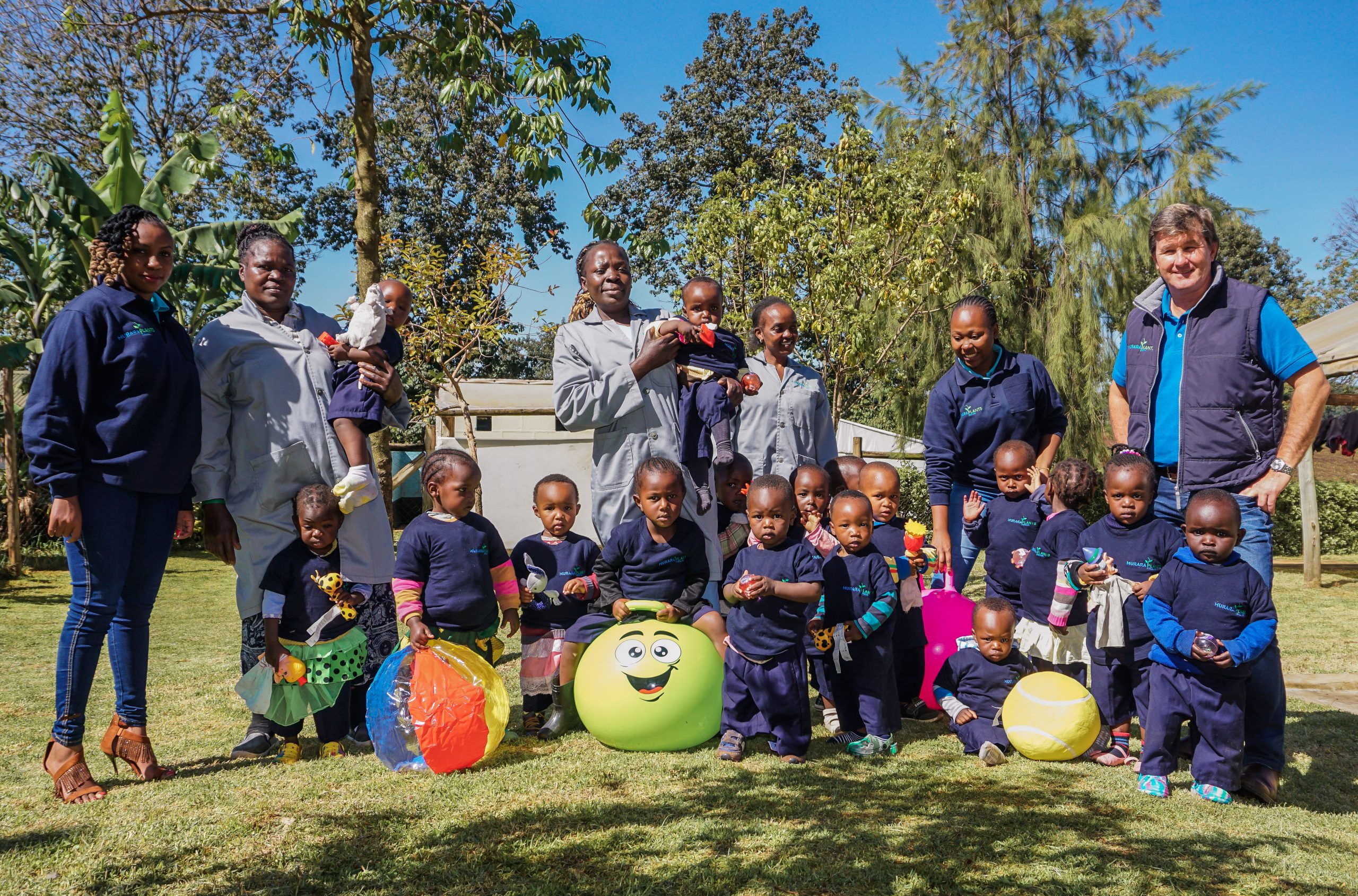 IFTEX
IFTEX is an International Floriculture Trade Exhibition. Murara Plants Kenya participated at the Expo, which was held at Oshwal Community Centre Nairobi on May 30 to June 1st 2022.
DOSH AWARD
Working together to build a positive Safety and Health Culture, is key to safety performance in the workplace. Congratulations Murara Plants for bagging the annual DOSH awards being the 1st runners up in the Agricultural sector in Kenya.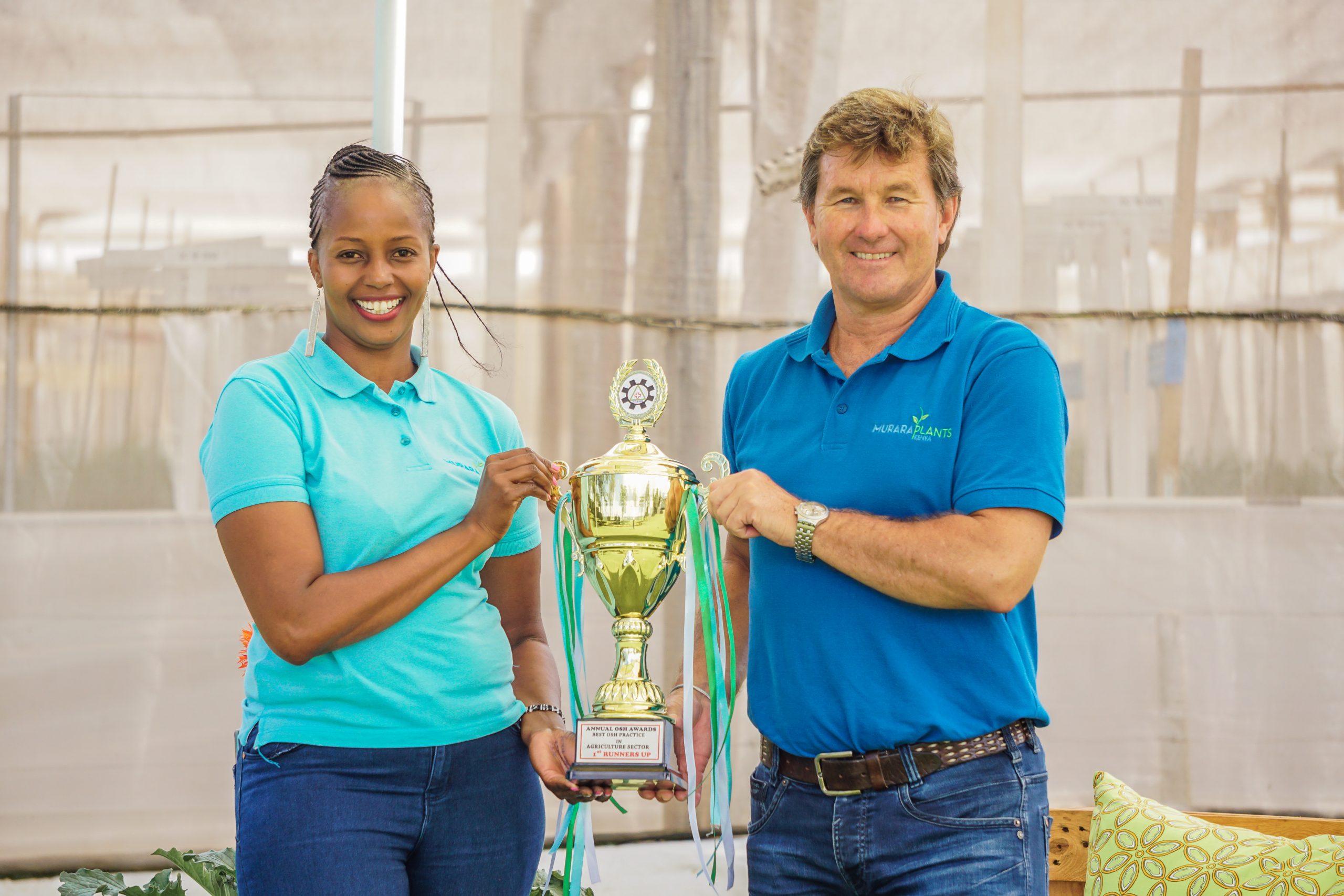 WORLD ENVIRONMENT DAY
The environment is where we all meet, have a mutual interest and the one thing all of us share. Murara Plants Limited commemorating the world Environment day 2022.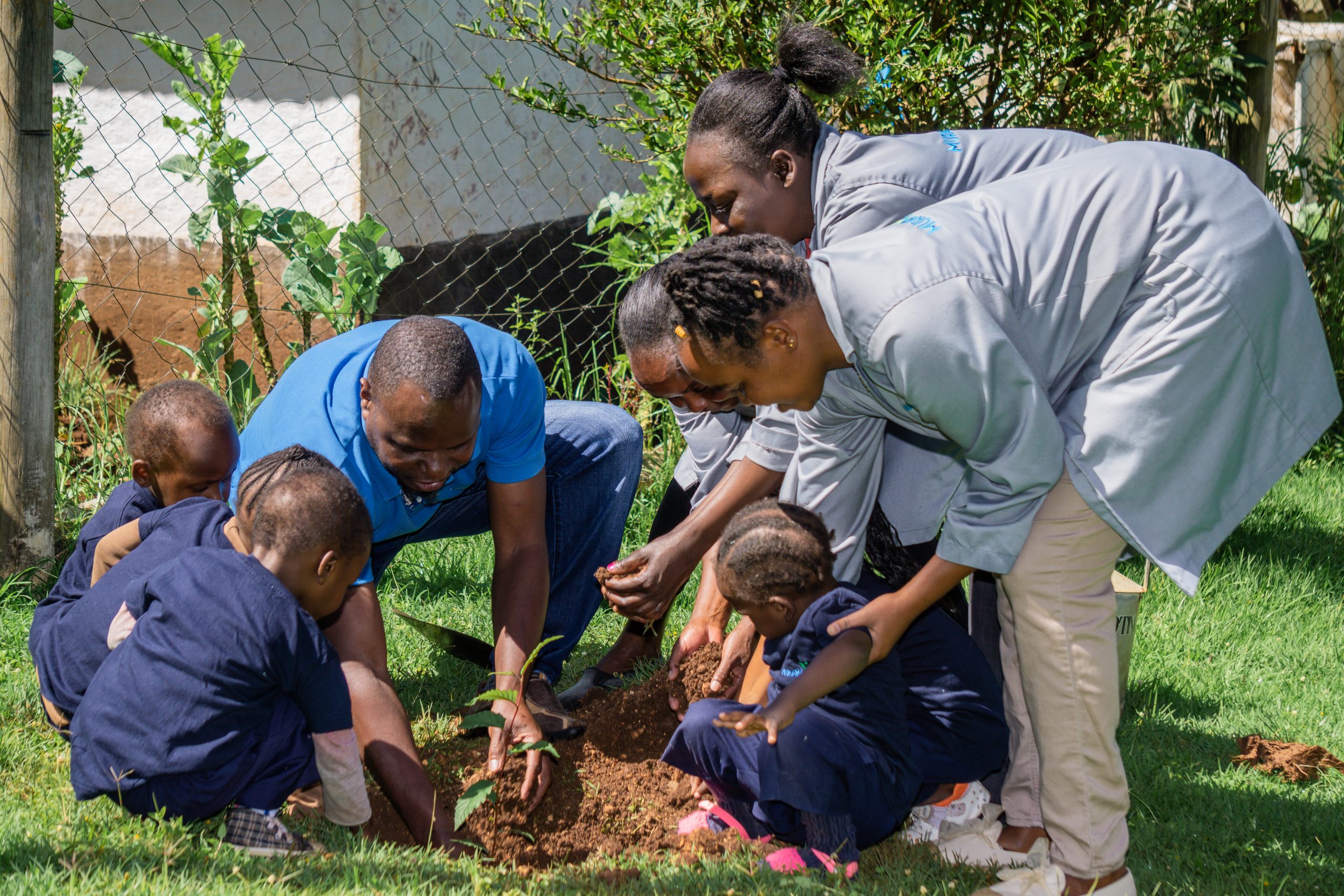 GRADUATION
Murara plants Nursery Class of 2022 which graduated on 2nd of March.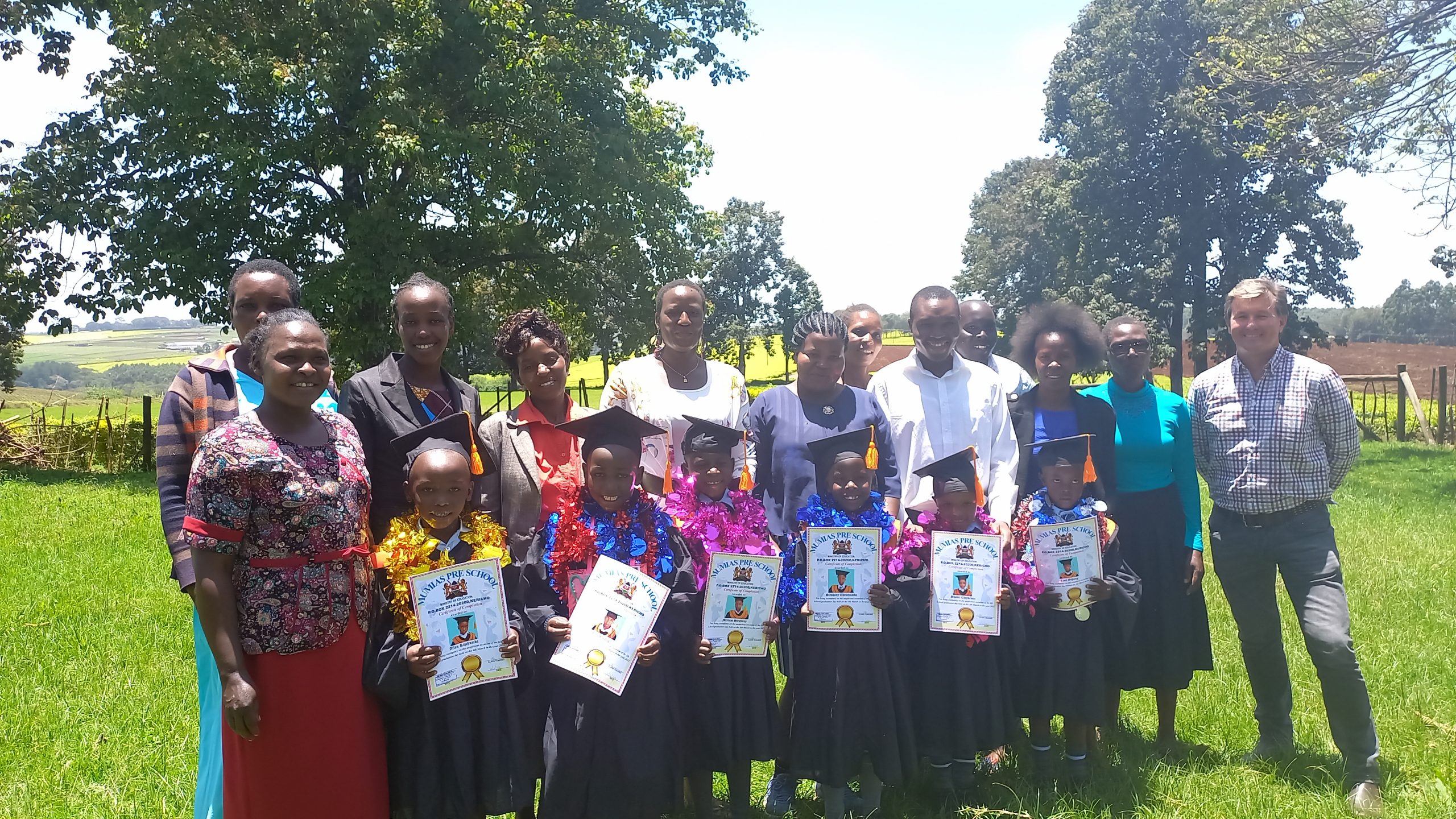 KLAVER VISIT
We were happy to host our long term clients from Ethiopia at our facility in Kericho to have a look at our Production Unit.